Watch your favourite YouTube bloggers and learn English from them
Englika allows you to significantly improve your English by watching your favourite YouTube videos with native speakers. 🇬🇧By doing various exercises, you will learn to understand English by ear and rapidly expand your vocabulary.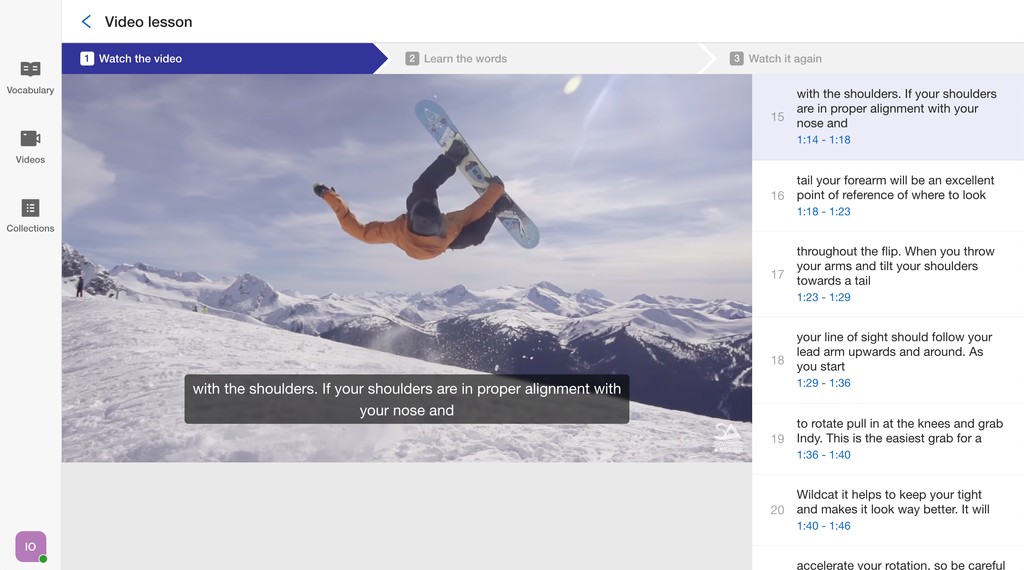 1. Select a video
Do you want to learn how to cook a new dish, learn the basics of neuroscience or watch stand-up in English? Enter the topic you are interested in in the search bar, select the video and click «Add».
Start with short and simple videos and gradually move on to more complex ones.
Start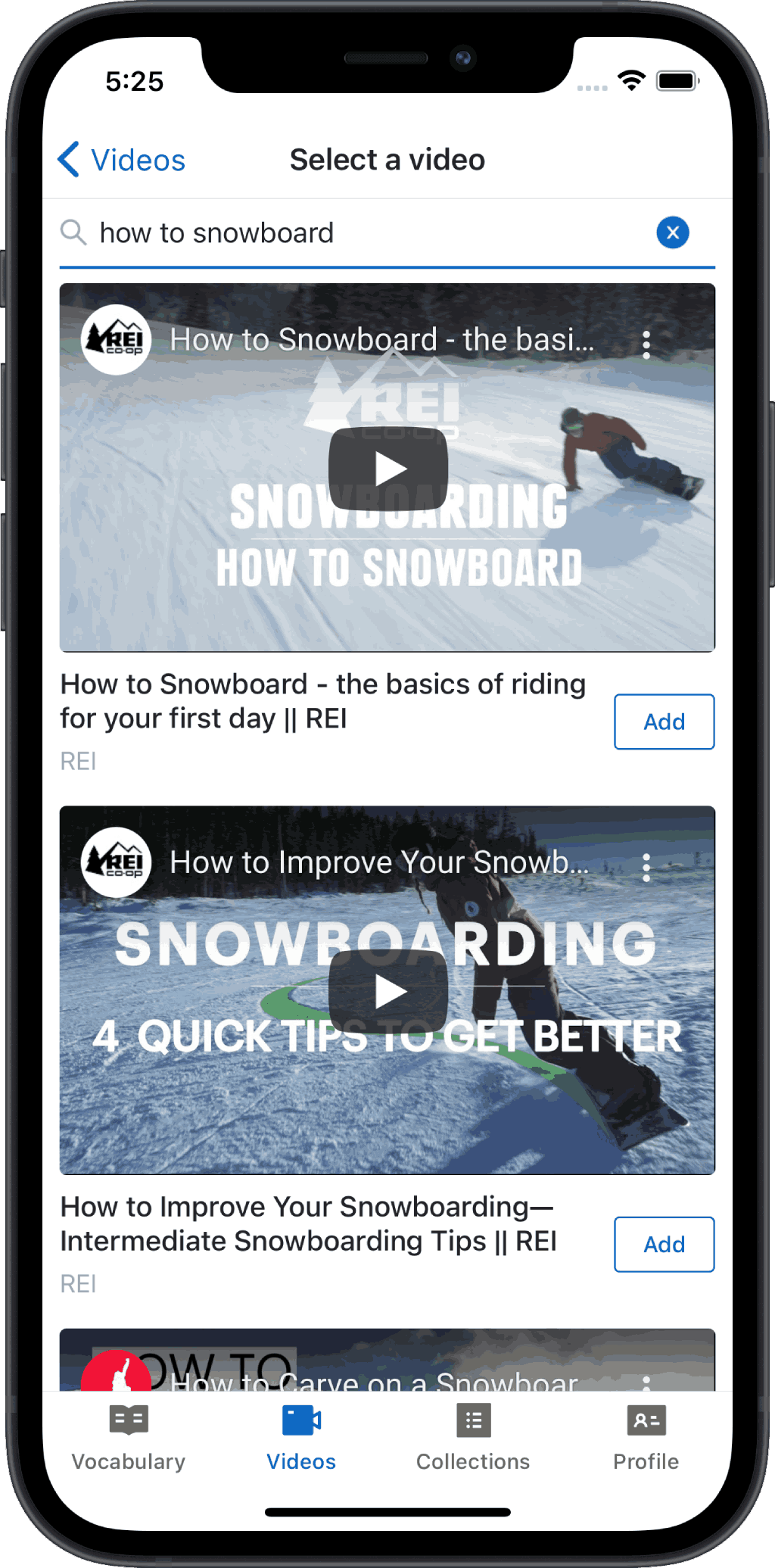 2. Watch the video for the first time
Open the selected video and watch it for the first time. Under the video, you will see a list of English subtitles that automatically scrolls when you watch the video.
Did you encounter some phrase you don't know? Just select it and see the translation. Click the «+» icon if you want to learn this phrase after watching the video.
Start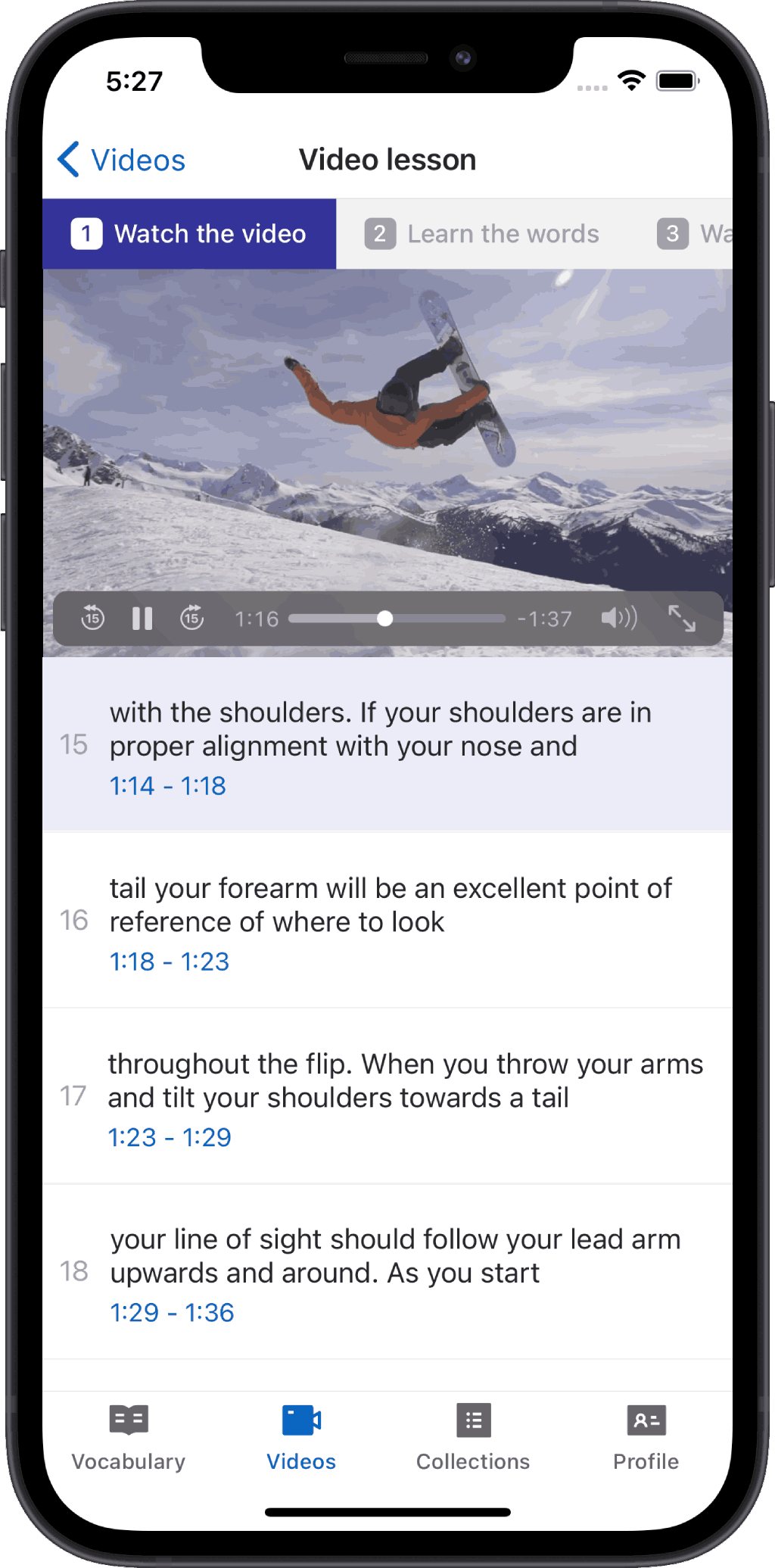 3. Memorize phrases that you don't know
After you finish watching the video, you will see a list of words and phrases that you have translated. Click «Create a collection» and start memorizing them.
The process of learning English words and phrases consists of several stages. The fewer mistakes you make while performing a variety of different exercises, the faster and better you will remember them.
Start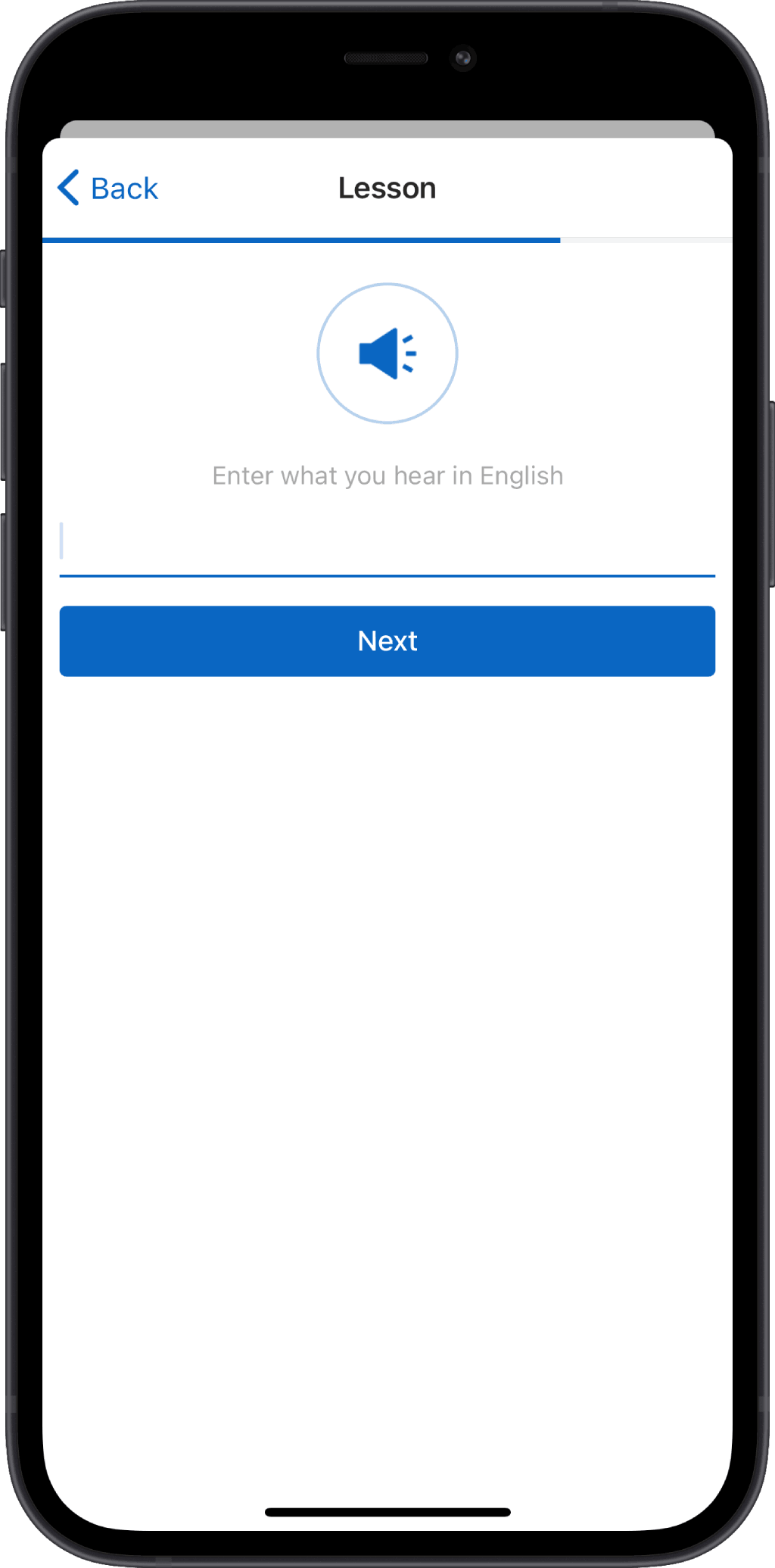 4. Watch the video again
Now that you have memorized all the phrases from the video that you didn't know, watch it again. If you forget a word, it's all right – just select it and see the translation.
Start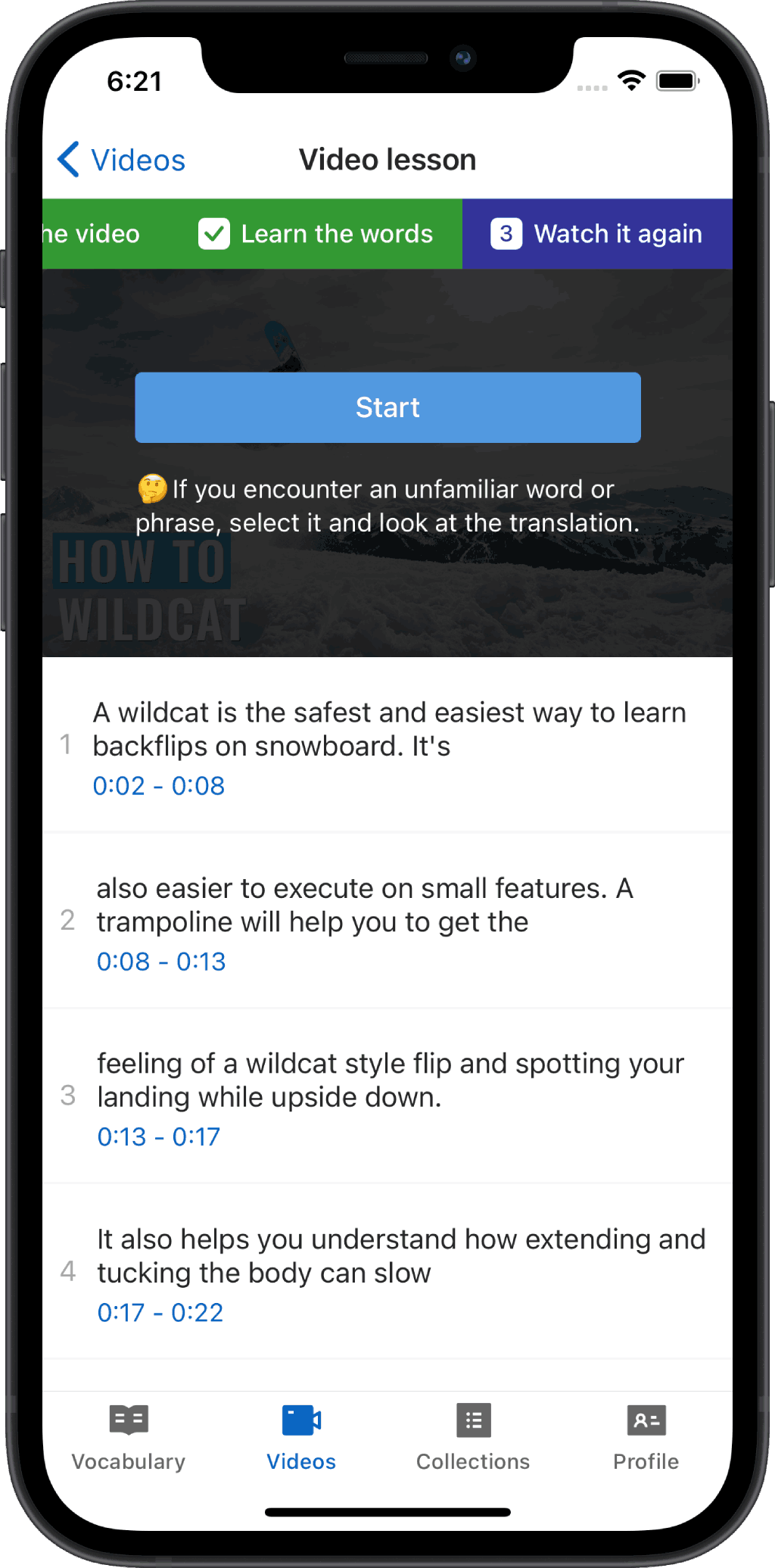 Learn English using ready-made collections
The most important thing in learning English is motivation, interest in the learning process. To make it more interesting for you to learn a language, choose English words and phrases on the topics that you like.
In Englika you will find dozens of ready-made collections on various topics.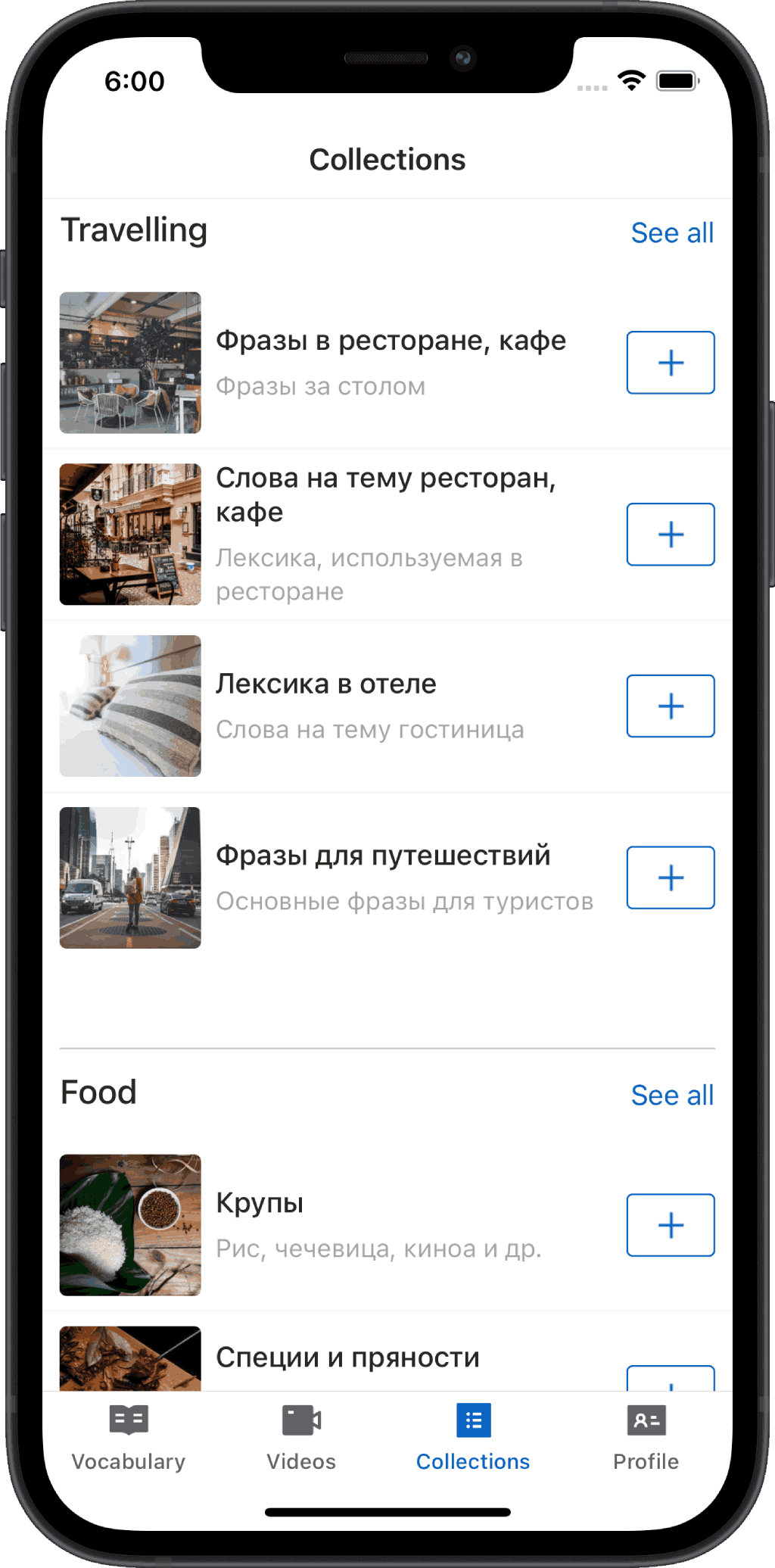 Learn common English phrases
Englika has ready-made collections of common English phrases that will help you speak more confidently with foreigners on your next trip abroad.
Add them to your vocabulary in 1 click.
Create your own collections of words and phrases
Add your own words or phrases to your vocabulary that you want to memorize. You can also add a definition, an example of usage and an image to each word.
A variety of effective exercises will help you memorize them for a long time.
Create collection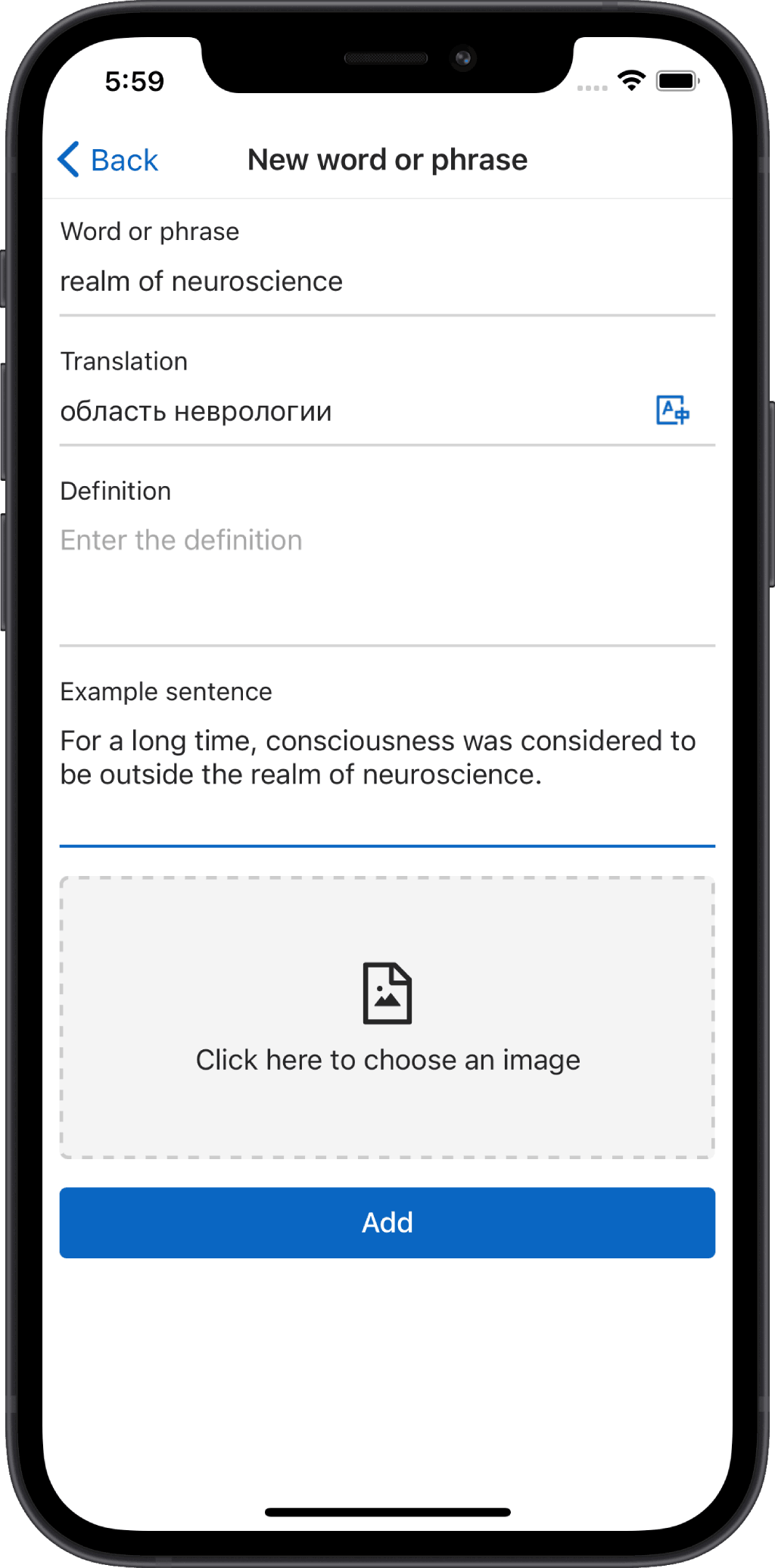 Learn English together
Are you going on a trip with your significant other or with friends? Make your collections public so that your friends can find them and prepare for a trip abroad by studying the same sets of phrases that you are learning.
Start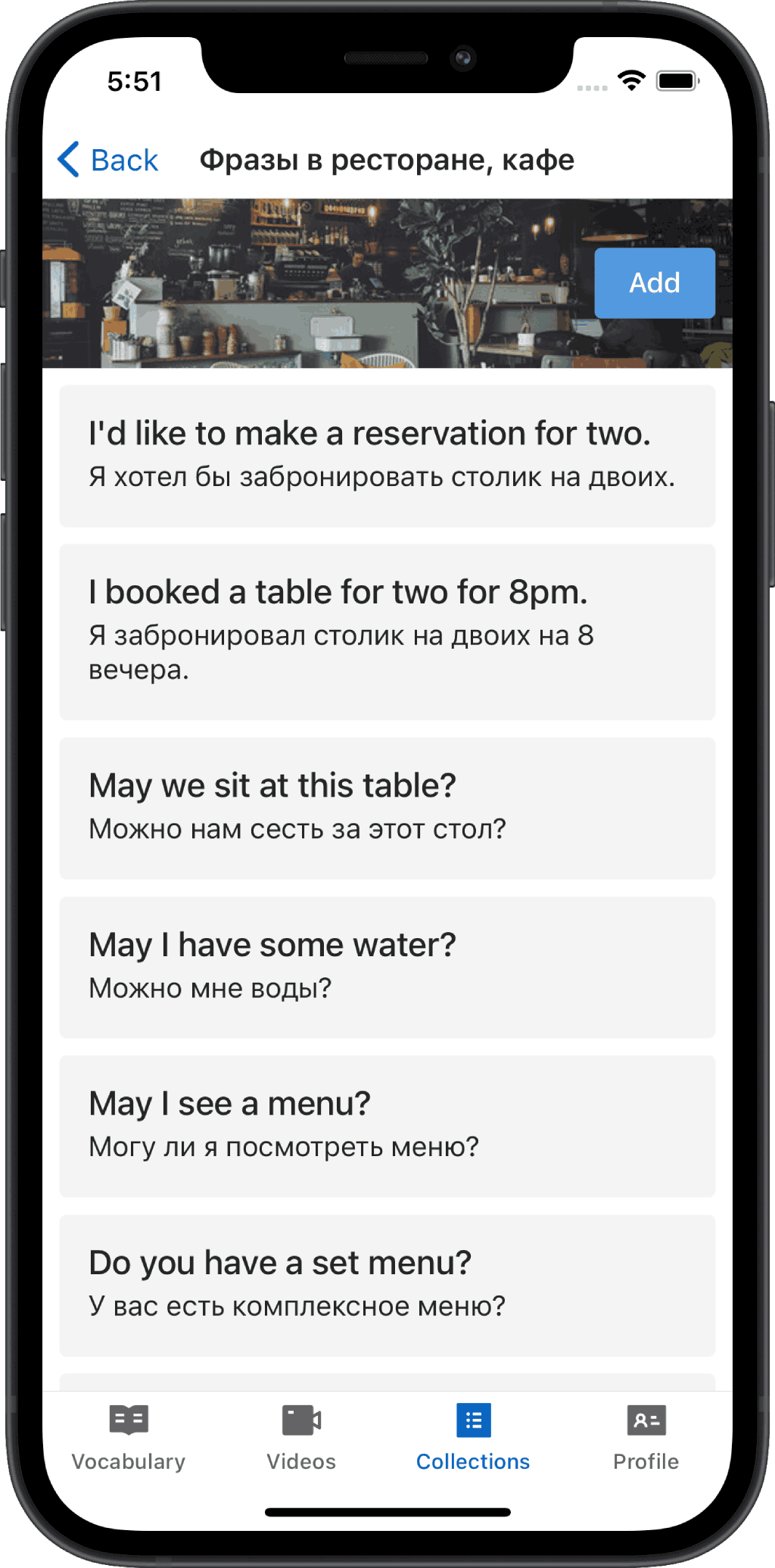 Revise your vocabulary more efficiently
The more you revise your vocabulary, the more you use it, the more you'll remember it.
Englika uses the spaced repetition method to help you remember the vocabulary in the long term. The revision frequency is based on the Ebbinghaus research and successfully tested on our users.
Start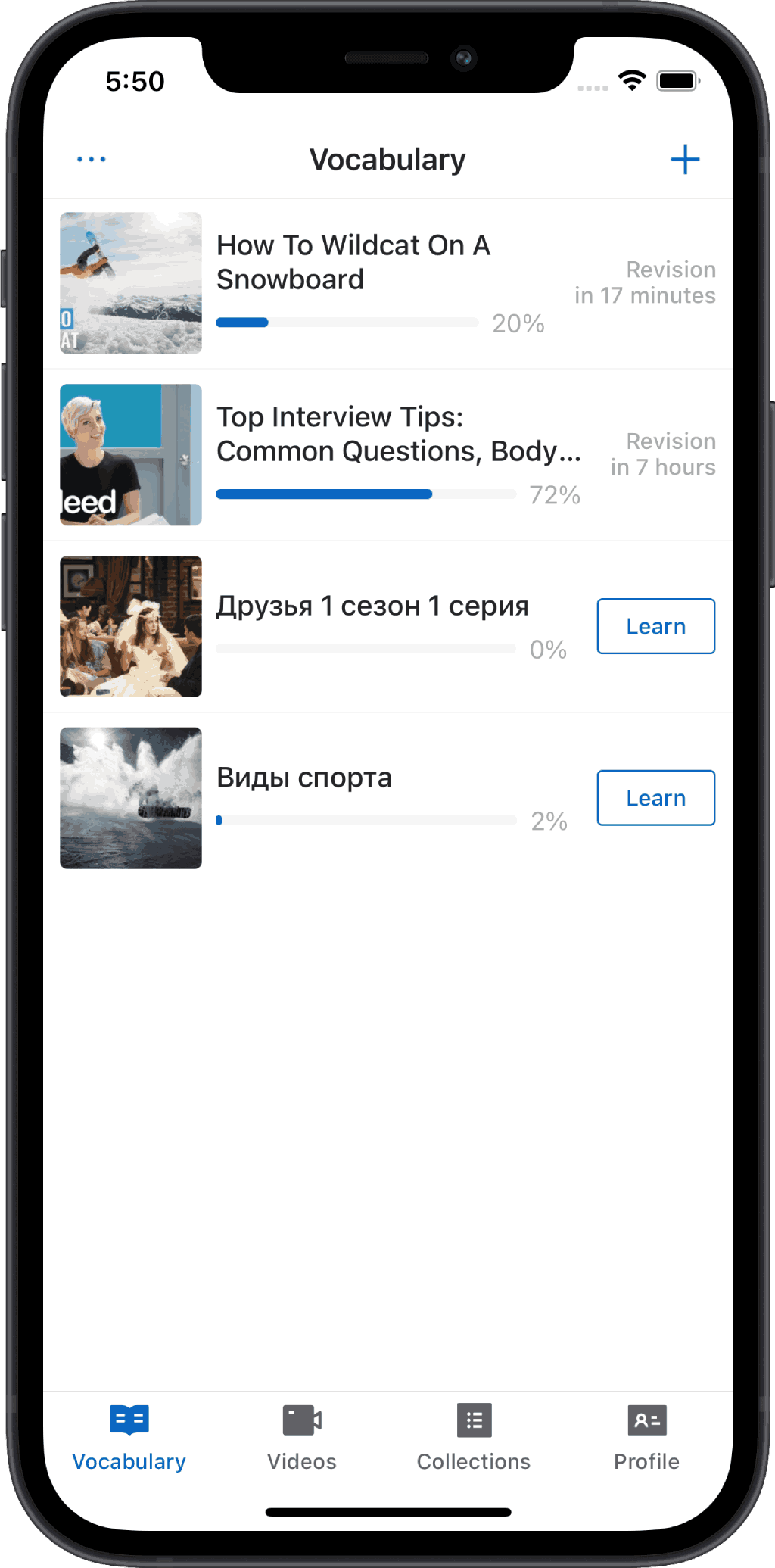 Fit learning English into your busy day
Short and effective lessons lasting 2-3 minutes allow you to repeat English words and phrases even in small breaks, on the road or at meals.
In the evenings, watch videos with native speakers, and during the day revise words and phrases you don't know.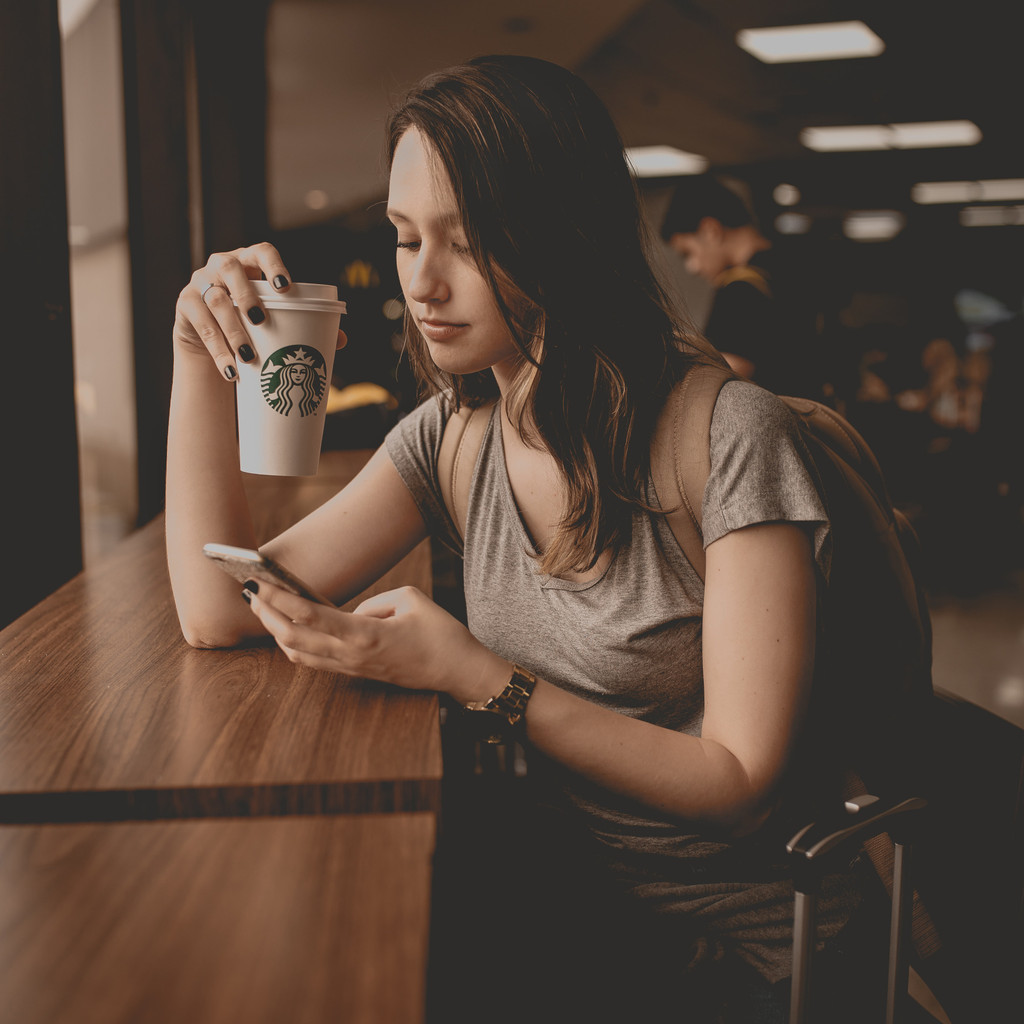 Let's get started
Watch your favourite YouTube bloggers and learn English from them.